T

h

e

a

l

l

-

i

n

-

o

n

e

a

p

p

f

o

r

a

l

l

d

a

n

c

e

l

o

v

e

r

s
The Danceflavors app is designed to make your life as a dancer easier. Here are just some of the features our dance platform has to offer you:
Explore nearby studios and classes
Find your perfect dance partner
Connect to the dance community
Manage your dance business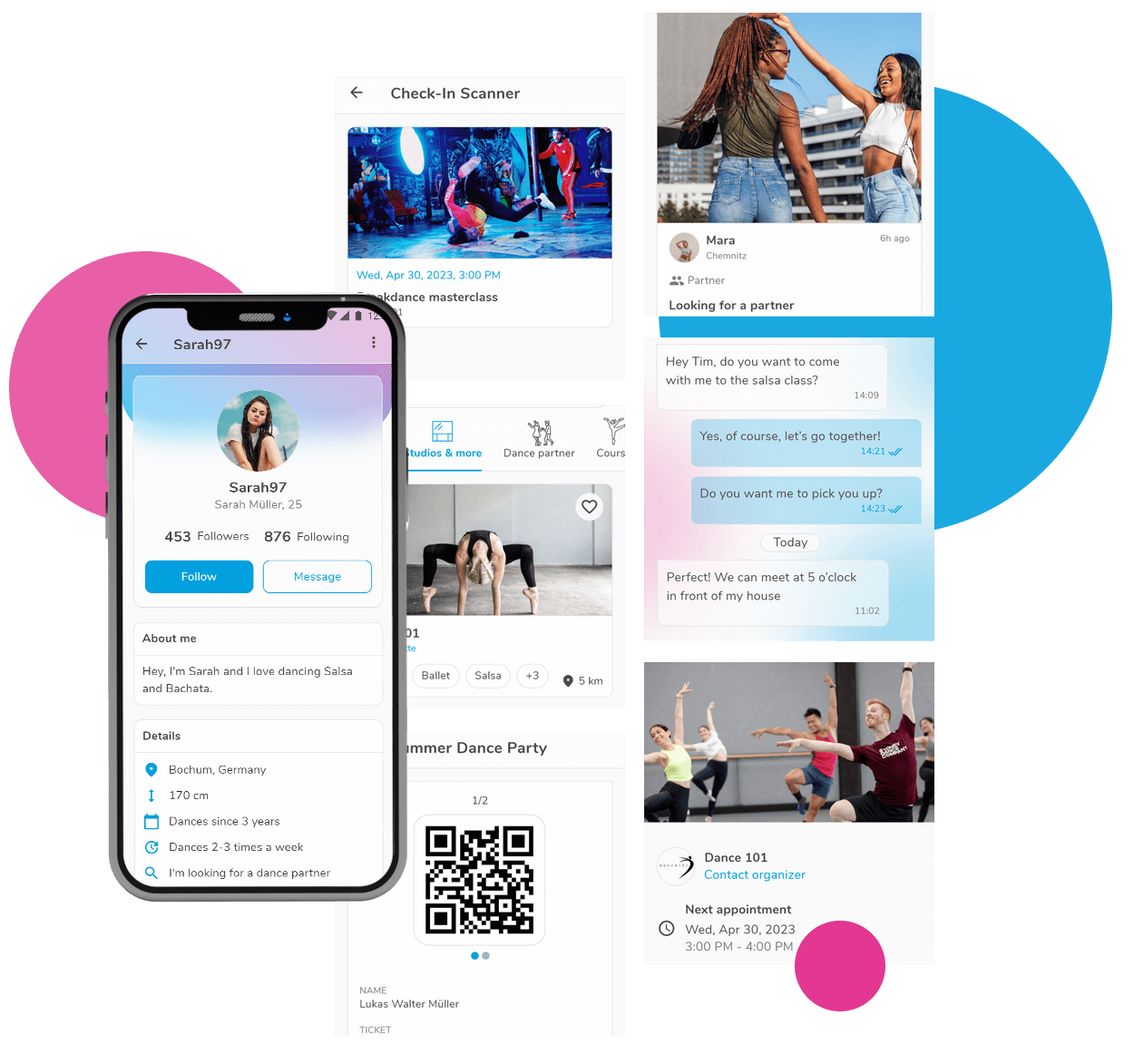 Discover

the

World

of

Dance
Danceflavors is an online platform designed specifically for dancers and dance enthusiasts. It's a place where you can easily find and connect with other dancers, search for events, dance partner, courses and classes in your area, and discover exciting dance events happening near you.

You can also find dance partners and connect with a supportive community of like-minded individuals who share your passion for dance. Plus, with our user-friendly interface, it's easy to create your own customizable profile and stay up-to-date on all the latest news and trends in the world of dance.

So whether you're a beginner or an experienced dancer, Danceflavors is the perfect place to explore your love of dance and connect with others who share your passion.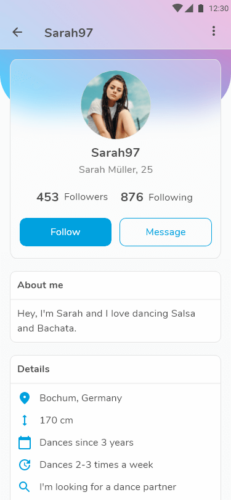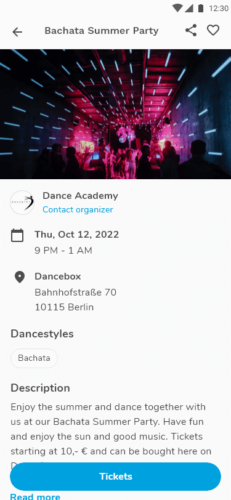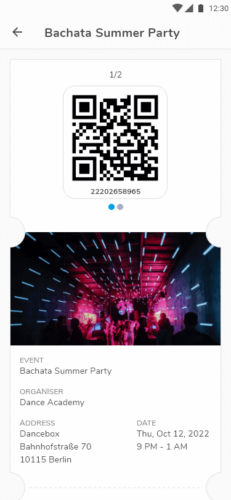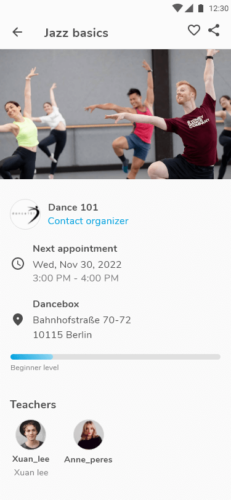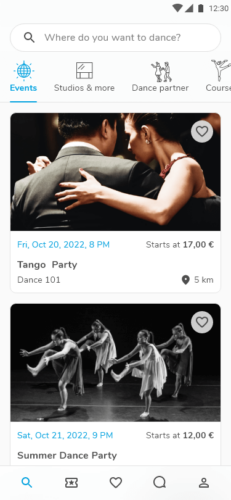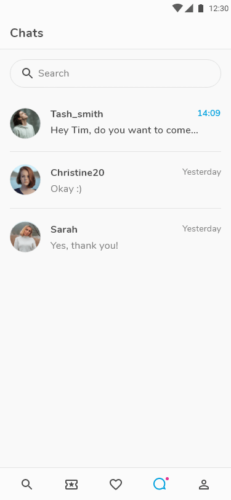 Also

available

on

app

and

play

store!
With our easy-to-use interface, you'll be able to connect to the world of dancing quickly and easily. Never miss another dance event again!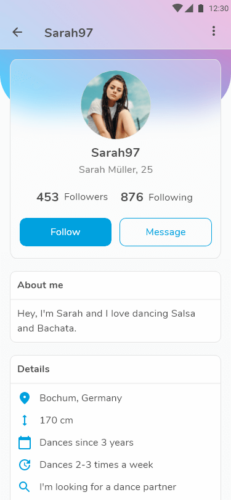 Connect

to

the

dance

community
Dance in the Community - Connect with like-minded people and share your passion for dancing. Discover new opportunities, new friendships and a new world of dancing.
Looking for a fun dance event? With Danceflavors it's easy to find the latest events. Moreover, you can exchange ideas with other dancers and make new connections.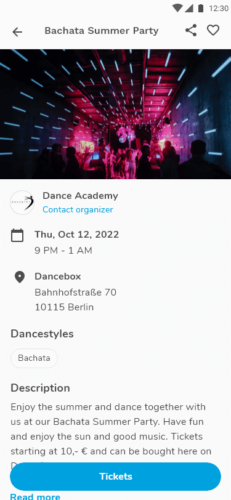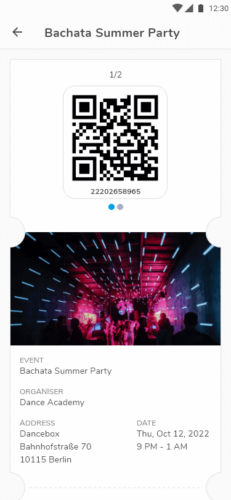 Buy

and

save

your

tickets
Secure your event tickets now - with Danceflavors you can easily and conveniently reserve and secure a place for your favorite dance event. You can then show the ticket at your event via the app.
Sign up for classes now and improve your dance skills. Discover new dance moves, push yourself and prepare for the next dance experience.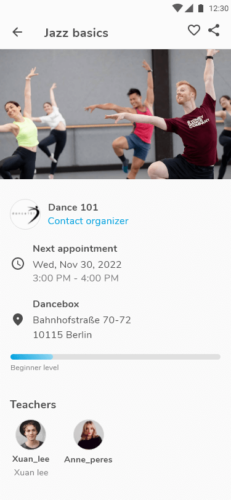 With Danceflavors, you'll find the best studios and classes near you. Discover the latest dance moves, improve your skills and bring new momentum to your dance experience.
Follow

your

friends

and

famous

dancers
Follow your friends and famous dancers and always keep up to date with their latest dance moves and performances. Get inspired, share and become part of the dance experience,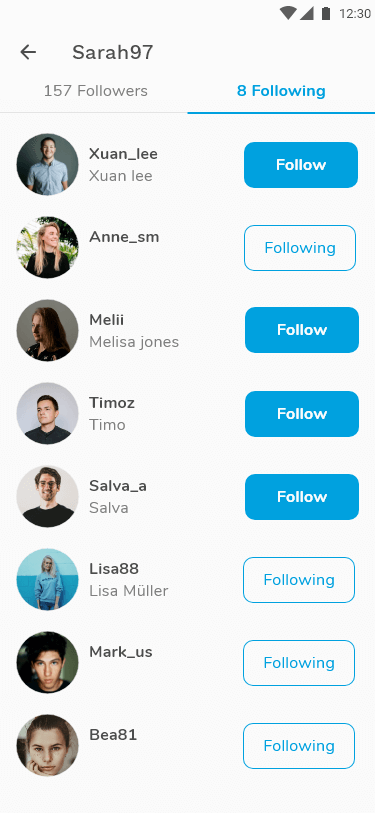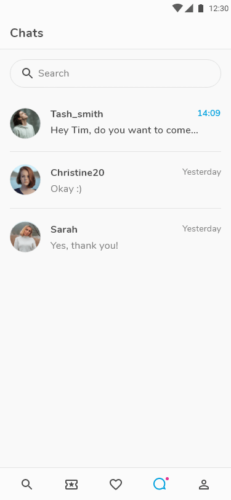 Exchange with your dance community, make new contacts and share your passion for dancing. Danceflavors offers you a platform to exchange with other dancers and keep you always up-to-date.
Look, how easy it is to use the Danceflavors app
With Danceflavors you have everything in one app - from dance partner search, to ticket purchase of cool dance events, to dance class overview, it's all there.
Download
Download the app to your phone
Register for free
Create an account in just a few steps
Let's dance!
Enjoy now all functions around dancing in one app
Your

questions

about

Danceflavors

app
Here we answer all your questions about the Danceflavors app and the features of our online platform. You can find all this out in our FAQ.
Is Danceflavors free for me?
With Danceflavors, all dancers have a comprehensive platform that allows them to search for a dance partner, dance events & classes, and dance schools for free.
How do I find the right dance class?
With the Danceflavors app, it's easy to find the perfect dance class for you. Just enter your location and directly view the profiles of the available dance schools. This way you can get an idea of the courses and teachers and choose the one that suits you best.
How do I register for a dance class?
The feature is currently under development and will be available for you soon.
Is it possible to rent a dance room?
The feature is currently under developmeant and will be available for you soon.
Do you have any further questions? Then contact us now!
Danceflavors is the platform for all dancers
See

what

dance

lovers

say

about

Danceflavors!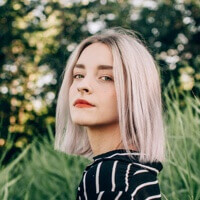 This app is great! I can manage everything related to my dancing easily and efficiently. The interface is user-friendly and the features are really helpful. Overall, I highly recommend this app to other dancers out there. It definitely makes our lives easier!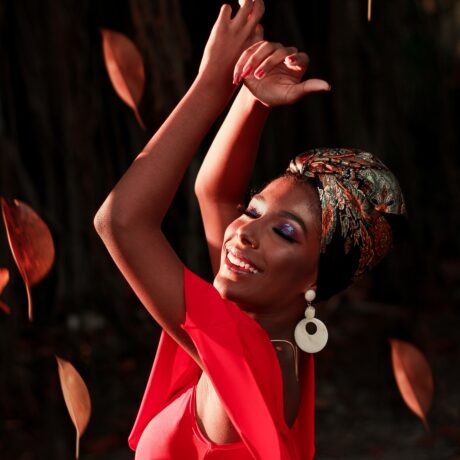 I would rate this app five stars! I love the ability to find and connect with other dancers in my area. The events feature is also great for finding local dance events. This app has definitely helped me improve my salsa dancing!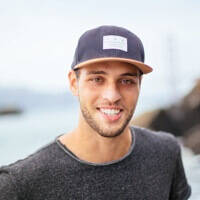 I recently started using the Danceflavors app to help manage my dance parties and I am very impressed! It is so easy to sell tickets and keep track of everything afterwards. I am very thankful.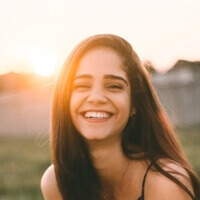 This app is great for finding dance teachers in your area! I highly recommend it to any dancer looking for a good teacher.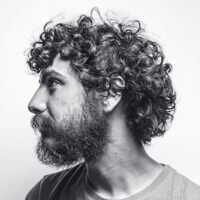 I am thrilled with this app that helps me manage my dance school. The interface is really easy to use and I can quickly access everything I need, from upcoming events to classes. I especially like the ability to communicate with my students and teachers in a simple and straightforward way.